The Adaptive Actor Workshops
Say what you mean and do what you say.
Home About The Acting School Faculty Production F.A.Q. Links
---
Calendar
Current Schedule and Events • Workshop Prices & Discounts • Pre-Enrollment Form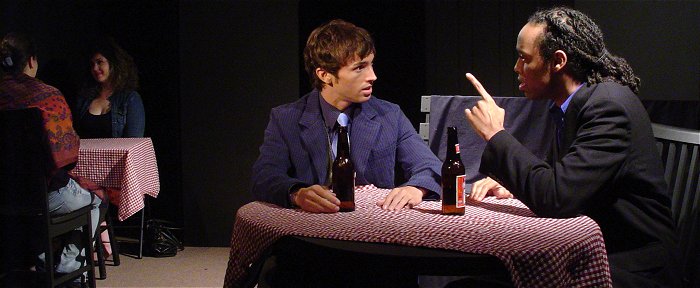 Current Schedule of Workshops [revised 2/6/16]
Course

Instructor

Day

Dates

Time

Cost/Wks

Enrollment Closed
*Admission to these workshops require prerequisites, previous training, experience and/or the permission of the instructor.
An interview and/or an audition may also be required.
Curriculum is centered on meeting the needs of the student who is working toward a professional career in acting.
The Acting School reserves the right to combine, add, delete or change courses in order to support that approach.
The Acting School also reserves the right to make changes in the faculty, school calendar and in any general or specific school/academic policies.
Archive Information About The Conservatory Training Program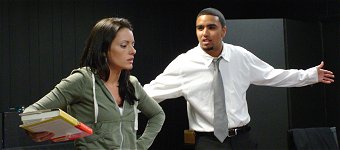 ---
Workshop Enrollment Prices & Discounts [Effective 12/18/10, amended 1/23/13]
What is Custom Pricing?
The student sets the price according to the schedule below. Enroll as many weeks as you like.
Student must pay in full to receive pricing listed below. Payment plans are not available.
These are non cumulative workshops that allow the student to enroll on a week to week basis.
Credits will be given for Custom Price Workshops up to 3 months from payment.*
Prices [Workshops meet once per week on the day specified in the schedule above]
Total Weeks 3 hours/wk
1-week Workshop • $55
2-week Workshop • $100
3-week Workshop • $140
4-week Workshop • $175
5-week Workshop • $210
6-week Workshop • $240

[each additional week add $30 up to 12 weeks]
Multiple Workshop Discount
Enroll in as many Workshops as you like at the price [above] scheduled 2 weeks or more up to 12 weeks.*
Excludes 1 Day Workshops. To receive Multi Discount price, student must pay in full prior to the start of all workshops enrolled.
Credits will not be given for missed classes with Multi Discount, and may not be used as Custom Price Credits.
Additional discounts available for more than 12. Per class average may not be lower than 35.00 per. Call for more info.
*Pay Ahead Credits and Custom Price Workshop payment policy:
To take advantage of The Acting School's Multiple Discount offer, students may pay in advance of Workshops with a running credit account.
The Acting School will keep a record of such payments and the student will receive a statement as credits are used.
Custom Price Credits may be used ONLY FOR those workshops designated as "Custom Price Workshops".
After payment of Pay Ahead or Custom price credits the student has 3 months to use the credits.
Click here to go to printable (pdf) Policy Statement & Pre Enrollment Form

Back to top Back to Programs & Curriculum Back to Actor Enrichment Workshops
---